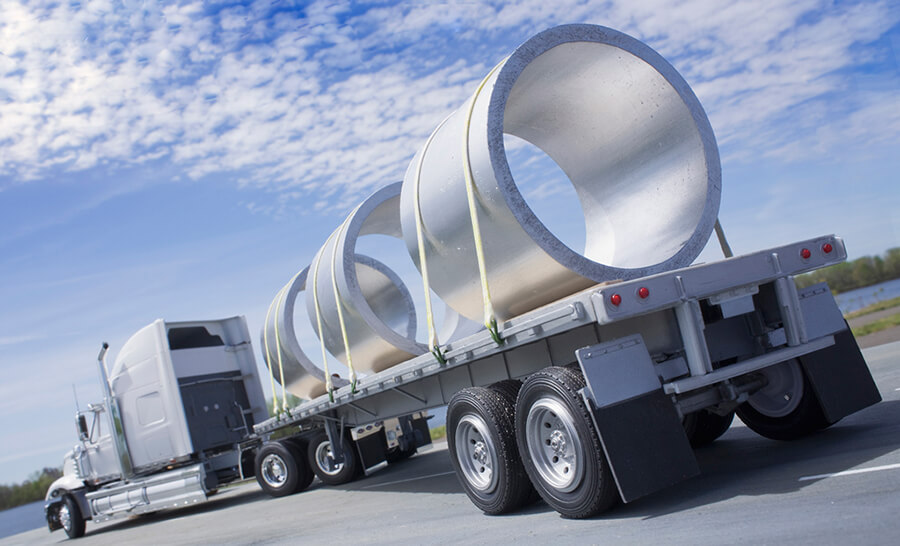 Transportation of oversized and heavy cargoes (OHC) is one of the most complex and important business activities of OOO "ALEV-TRANS" for the company's development and its market competitiveness. For over 10 years we have been successfully delivering oversized and project cargoes both to international destinations and all regions of Russia.
Oversized cargo is a large-size object, the actual dimensions or the weight of which is bigger than the maximum permitted values set in the national legislation of the country through the territory of which the cargo is transported. This may include, for example, special outsizal equipment and spare parts, industrial machinery and facilities, building blocks, and steel structures.
Project cargoes are a special oversized cargo, commonly forming a single unit (plants, production lines, drilling rigs, large pieces of equipment), which requires a large number of transport units, often of different types and modes. Engineering intervention in road infrastructure (lifting power lines, dismantling bridges, building extra roads, and etc.) may be required.
Please contact our experts if you have any questions regarding this service.
International Transportation of Oversized and Heavy Cargoes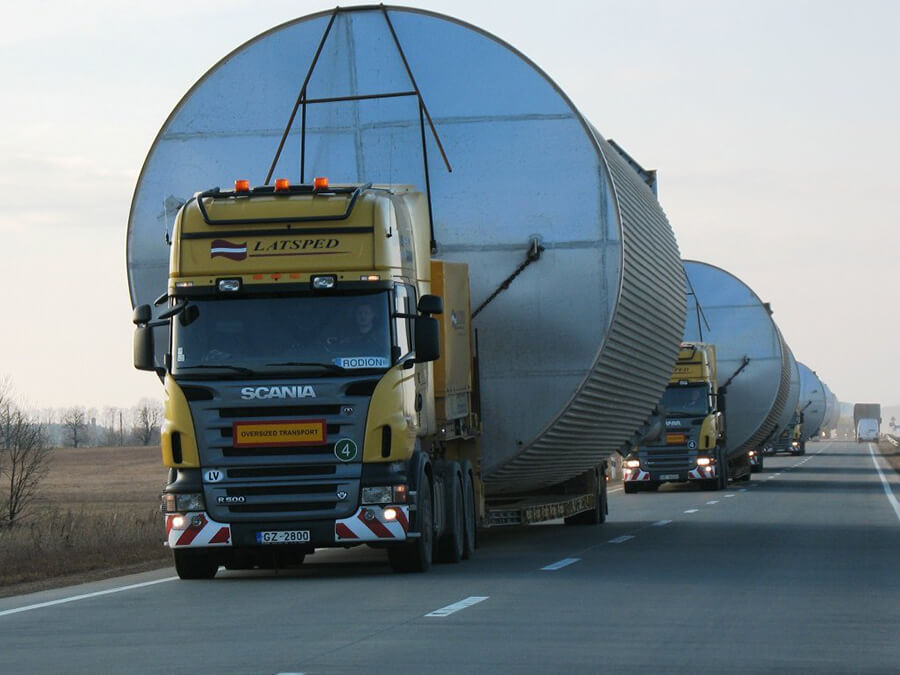 The "ALEV-TRANS" has been engaged in international transportation of oversized and heavy cargoes since 2009 and has gained extensive experience and created effective schemes in transport selection, obtaining special permits, and developing optimal delivery routes.
The most challenging part of the international transportation of oversized cargo is the preparation of cargo documentation, based on the specific legal requirements of different countries on the territory in which the transportation is carried out. In order to obtain the special permission of the authorized body, the official data must be carefully analyzed and the accuracy of the information provided by the customer on the cargo must be verified. In addition, this procedure requires both financial and time expenditures.
One of the most important aspects is to ensure the safety and integrity of cargo during transportation, which may require transloading to different vehicles (especially for transcontinental multimodal transportation). Cargo location and securing schemes, as well as possibilities for transshipment at terminals and ports while cargo is being transported, are developed by certified specialists in advance and taking into account all possible risks and circumstances.
Our experts are ready to consult, find the best route, calculate the rate, and take responsibility for the entire delivery process of oversized, heavy, and project cargo of any complexity from almost anywhere in the world.
Cost
Road transportation of oversized and heavy cargo throughout Russia and other CIS countries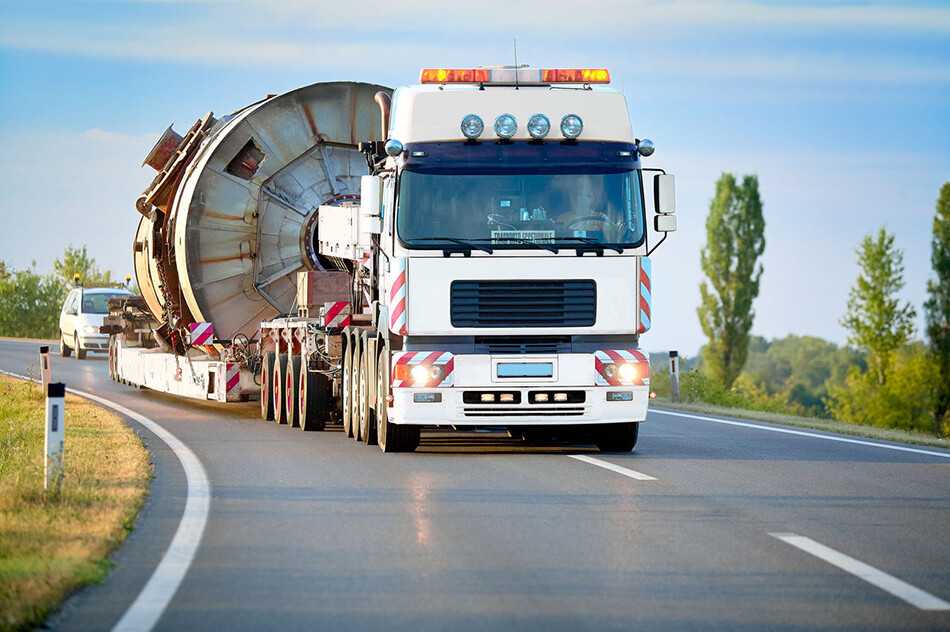 Oversized and heavy cargo transportation is an important and fast growing business activity of "ALEV-TRANS", LLC in Russia. We have successfully delivered such cargoes both to and from Europe and to all regions of Russia for more than 10 years.
Oversized and heavy cargo delivery at any destination is an extremely demanding and important process, requiring the use of special equipment, obtaining various permits, thorough study and agreement on routes in the supervisory authorities, organization of cargo escort, etc. Our company employs both its own vehicles and special oversized platforms and trawls from reliable Russian and Belarusian contractors, our long-time business partners.
Our experts will develop the optimal route and organize and carry out road transportation of oversized (long, bulky, unstable, etc.) and heavy cargo throughout the Russian Federation in a very short time, ensuring safety and meeting the current regulations of government agencies in the Russian Federation.
Cost
Calculating the Cost of Oversized and Heavy Transportation
Leave a request
The Advantages of Oversized Cargo Transportation with the OOO ALEV-TRANS
1. the company offers extensive geography of cargo transportation both throughout the country and abroad;
2. the route and the mode of transport are selected individually for each customer;
3. the company fully controls the delivery of the cargo starting from its loading up to its transfer to the recipient;
4. the сompany provides assistance in the preparation of support documentation, including customs documentation;
5. the company offers a wide range of additional services such as insurance, packaging, etc.
Extensive cargo transportation geography
Individual selection of route and transport
Complete cargo delivery control
Assistance in the preparation of support documentation, including customs documentation
Cost calculation
If you have any questions, please fill out the form below.
Our Manager will contact you shortly.